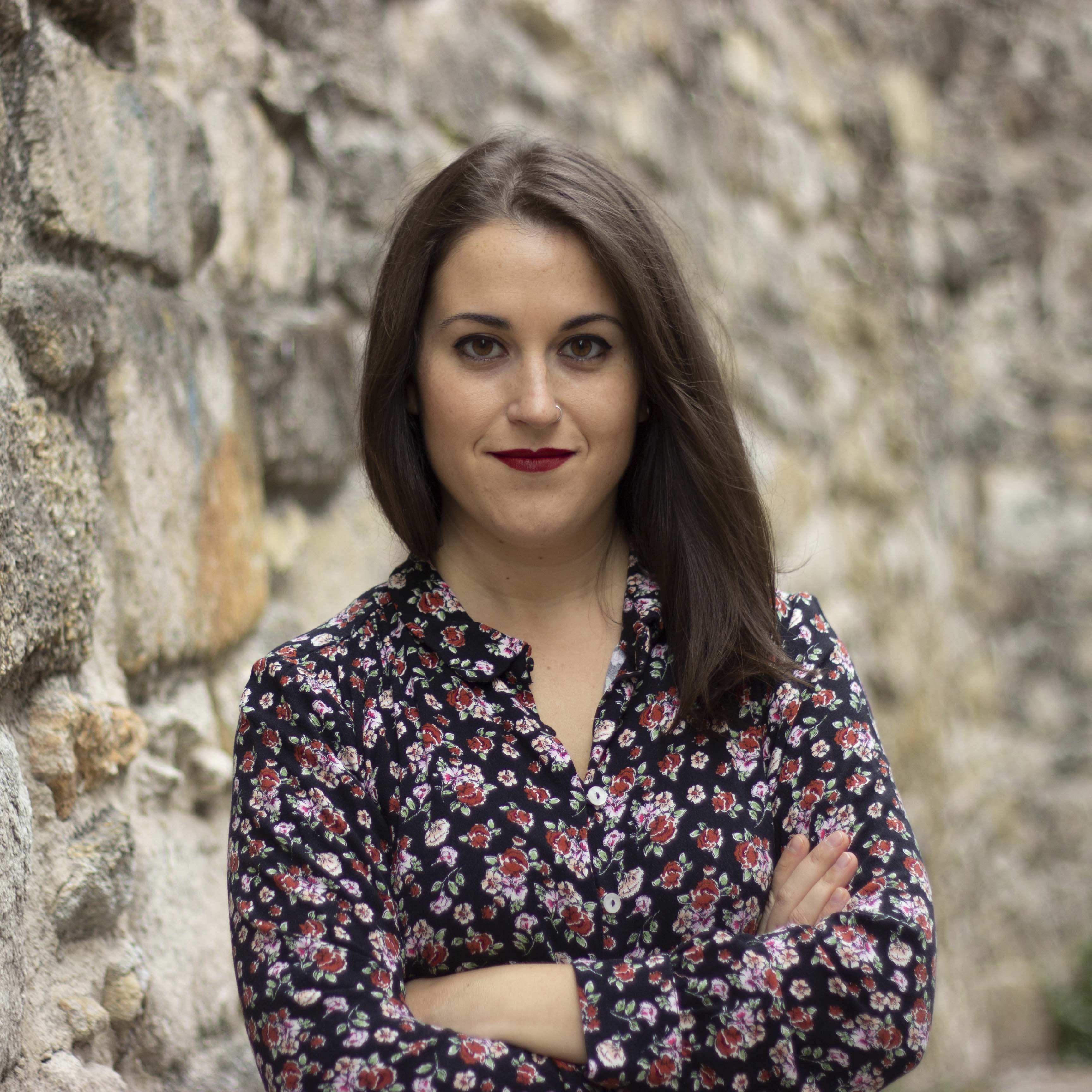 Celia Parra (Ourense, 1990) is a poet and film producer. In 2018 she published her last poetry collection, Pantallas (Galaxia, one of the leading publishing houses in Galicia). With her first collection No berce das mareas (Ed. Fervenza, 2009) she received the Avelina Valladares Award, which was followed by several recognitions to her poetry. She has published poems in magazines such as Dorna, Luzes, Oculta Lit and newspapers like O Salto Galiza. She has been included in the anthologies No seu despregar (Apiario, 2016),  13. Antoloxía da poesía galega próxima (bilingual edition Galician-Spanish, by Ed. Chan da Pólvora and Papeles Mínimos, 2017) and Calpurnias, mulleres poetas ourensás (Ed. Cuestión de Belleza, 2019). She belongs to AELG (Galician Writers' Guild).
She focuses on the hybridation of poetry and other formats, specializing in videopoetry. With her videopoem "Kneading language" she has won the 1st prize at international festivals such as Versi di Luce (Italy) and Light Up Poole Poetry Film Competition (United Kingdom) and received a 2nd prize (ex-aequo) for videoart at Xuventude Crea (Galicia). Some of her videopoems have been selected at diverse festivals around the globe: Ó Bhéal Poetry-Film Competition (Ireland), Rabbit Heart Poetry Film Festival (USA), Muestra Internacional de Vídeo Experimental Ojo de Perro (México), Festival Silencio (Portugal), Salerno Letteratura Festival (Italy), Maldito Festival de Videopoesía (Spain), International Videopoetry Festival of Athens (Greece) and VI CYCLOP International Poetry Film Contest (Ucraine).
She was the creator of the original idea and also the executive producer of Versogramas / Verses&Frames (Belén Montero and Juan Lesta, 2018), considered the world's first documentary about the international videopoetry scene. Verses&Frames was also published as a bookDVD, in its Galician version, by Galaxia publishing house. She currently works as an Executive ssistant producer at Setembro Cine and as the Coordinator of Galician Screenwriters' Guild.
Only my glance / as a soft hand / going back and forth / through the most beautiful face
(Uxío Novoneyra)
Poetry as gaze. Writing poetry is a way of looking, an investigation of reality, behind the lens of the camera. It's also a desire of approaching things, making contact, knowing. To touch is to see with our hands.
I write from the awareness of this tactile and multi-sensory vision that the poetic word offers. Maybe that's why imagery always walks with me, camouflaged in the underside of a verse, or exposed as a videopoem. Sometimes I read my poems accompanied by images and music. I'm interested in hybridations, such as videopoetry. But I always come back to the touch of paper.
I orbit around three mirrors: image, identity, language. I aim at making my poems reflections.
Poetics