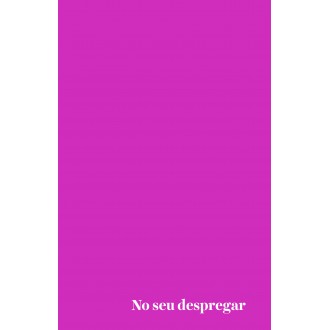 Poetic anthology
Poets: Afonso Traficante, Afra Torrado, Alba Cid, Alicia Fernández, Antón Blanco, Celia Parra, Francisco Cortegoso, Gonzalo Hermo, Helena Salgueiro, Ismael Ramos, Jesús Castro, Lara Dopazo, María Vilas, Noelia Gómez, Olalla Tuñas, Paula Antía Rey Baliña, Rosalía Fernández Rial and Tamara Andrés.
DETAILS
Pages: 152
Design: sewed
Dimensions: 13 x 20
Publication data: 2016
Collection: Cera labrada
Publishing house: Apiario
ISBN: 978-84-943210-7-8
Edition: 1
"No seu despregar hits the mark because it's not a group portrait but a dance. And because, indeed, these twenty poets (anthologists included) are rather unique."
María do Cebreiro
Why reading? Because this anthology brings together new values of the Galician literature. Because you can find those "nervous tilths" that the new writings arise. Because it's a point of entry to a frenzied pulse of the poetic word. Because you will meet eighteen poets in its unfurling.
Antía Otero and Dores Tembrás
You can purchase 'No seu despregar' online through Editorial Apiario